Back to posts
Selling a new home
Selling a new home sounds easier than selling an old home that needs repairs here and there. But even a new home that we are selling, it still needs preparation to sell it. We cannot just put a "For Sale: new home" sign in front of the house and expect the people will come to you and sign the deal. Selling a new home is still the same as selling your own home but the difference is that it does not need a lot of preparation as usual.
Since you do not have to spend much time in repairing or improving the house, you can catch up by making a marketing plan to sell the new home. The marketing plan is made to sell a home in rapid time at the best price. The plan can be set by your experienced Real Estate Agent through advertising and posting your listing on the Internet, holding an open house, and his/her social media.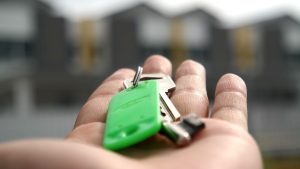 Just to remind you that there is two important things to remember in selling a home including a new one, they are price and condition. Any home will sell right faster if the price is right and reasonable. Any repairs and improvements or cost to sell should be included in your asking price but it has to be reasonable.
It is also helpful to discuss other terms and conditions, such as timing and items that can be included with the sale of the home. Both of these can make your home more attractive to potential buyers. Your realtor will tell you that spring and summer are the best times of the year to sell a home because that is the time when buyers are having a great interest in buying.
Selling a house depends on supply, demand and other economic factors. But the time of year in which you choose to sell can make a difference both in the amount of time it takes to sell your home and in the ultimate selling price. 
Selling a new home is not as difficult as you think. Yet, it also does not as easy as it seems. What you need to have in selling a new home is a spirit to sell and a helpful and trusted Real estate agent.